The eosDAC Toolset
We are using different tools for our work as a decentralized community. Additionaly we are building custom open source tools which fit our needs and which we make available to the community.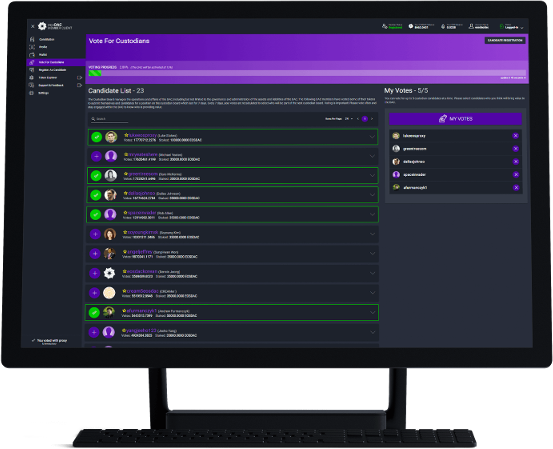 Member Client
The eosDAC Member Client can be used by every member of the DAC, to sign the constitution, vote for custodians and participate in the DAC.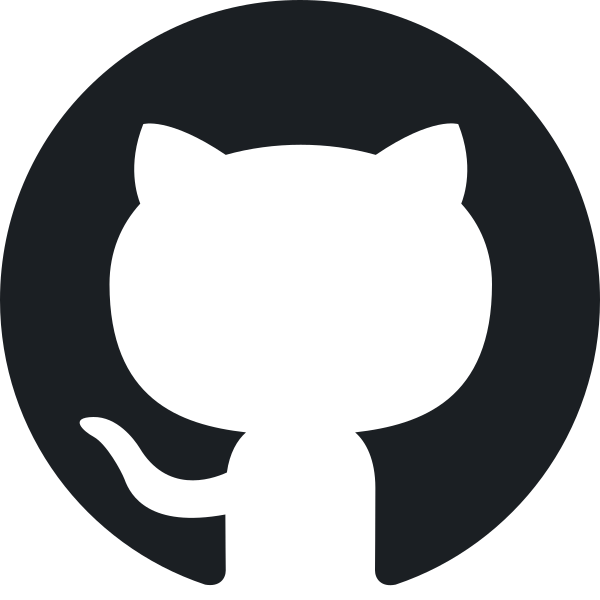 Github
We are using Github to collaborate on the code for our different tools. Find our more and follow the development activity at github.com/eosdac.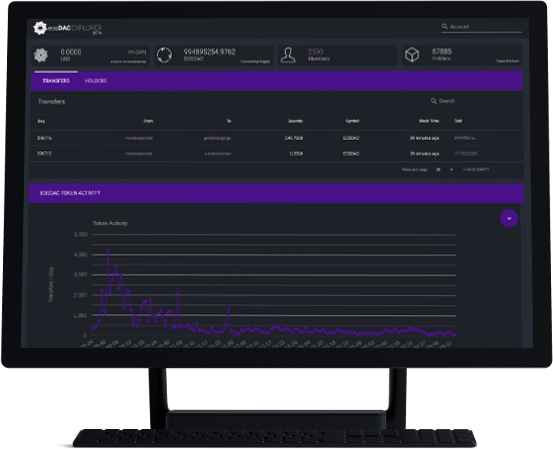 Token Explorer
The eosDAC token explorer (beta) tracks EOSDAC token activity on chain, account balances, current market price and volume.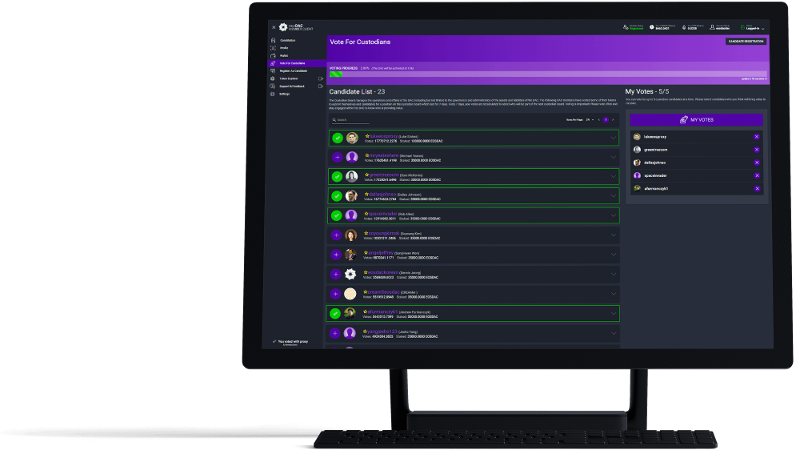 SmartContracts
eosDAC provides smart contracts, which allows it to be operated in a fully transparent manner on the EOSIO blockchain.